Welcome to Friday Favorites, where I round up my favorite posts, products, pictures and more!
1) The first thing I have to mention is an amazing book I finished this week. It's called Into The Darkest Corner by Elizabeth Haynes. You can read the full Amazon summary
here,
but to sum it up it is about a girl who meets a charming man...who isn't at all what he seems. It's a really fascinating thriller that takes you into the mind of a woman who has been abused and as a result has OCD. It's part thriller, part mystery(ish), part romance and totally good. If you're into reading, I would totally recommend it, especially since they are making it into a movie!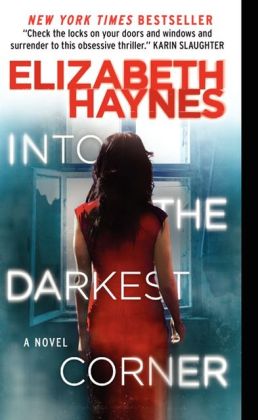 2) My favorite music from the week has been a bit of a suprise. Leighton Meester (Blair from Gossip Girl) came out with her album recently, and it wasn't at all what I expected. It's very singer/songwriter and folksy, but it's a really good album to listen to while I'm just chilling out. It's on Spotify, so you can check it out there if you're into chill music!
3) I've also been doing a fair bit of beauty shopping recently, so keep an eye out for lots of new product posts. I've been having fun testing out the new holiday sets, and I'm thinking of making a haul/mini review video with my thoughts on each product, so look for that in the coming weeks!
4) I saw this picture on Pinterest and couldn't stop laughing! I think this is so true, and I binge watch shows on Netflix all the time. If you want my recommendations, I would check out Arrow, Revenge Scandal, One Tree Hill, and Gilmore Girls. :)
Have a great weekend!